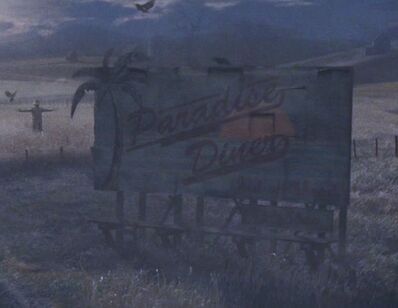 Paradise Diner is a ficticious eatery in Sucker Punch.
Movie Story
Edit
A sign advertising the diner is seen as the Wise Man drives the bus that carries Sweet Pea out of Brattleboro, Vt., from the local bus station and toward home at last!
Ad blocker interference detected!
Wikia is a free-to-use site that makes money from advertising. We have a modified experience for viewers using ad blockers

Wikia is not accessible if you've made further modifications. Remove the custom ad blocker rule(s) and the page will load as expected.